Screenshots
These are some screenshots from the Insights app. Most of the time, the app is nearly invisible to the users during the data collection. Only at the beginning of the study and when questionnaires or experiments are pushed, the user needs to interact with the app. For the rest of the time, the user won't be distracted by Insights. Only a small icon in the notification bar proves that the app is working.
Insights Main Menu
Insights is easy to use for your participants. The main menu shows all important information clearly structured.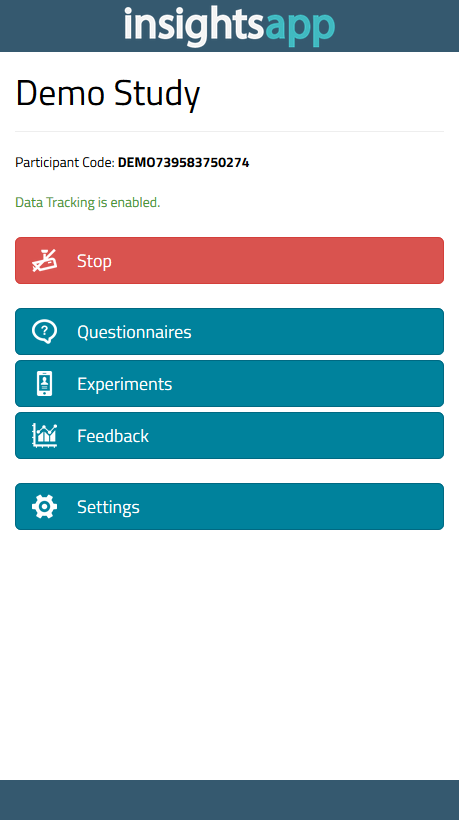 Invisible Insights
During the data collection, Insights is nearly invisible. Only a small icon is shown in the notification bar (top left corner of the phone).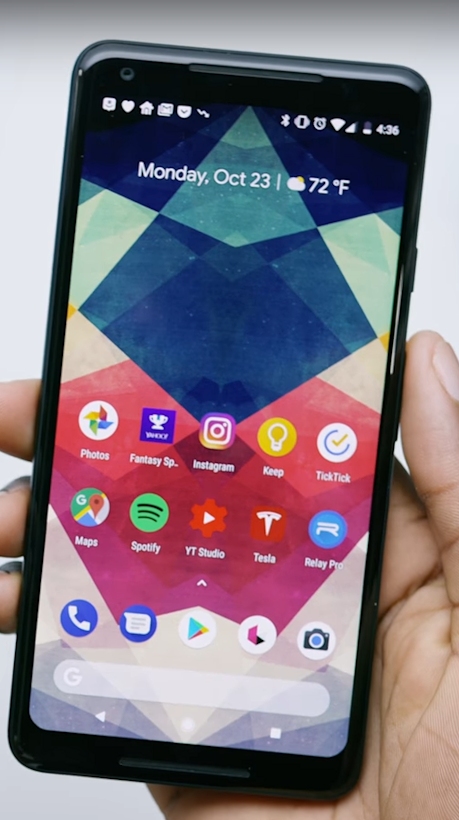 Popups
Questionnaires and experiments are scheduled by a time plan and are pushed as notification or are selectable from a list. The appearance and design of questionnaires and experiments are completely customizable.